... As Easy As Typing A Letter!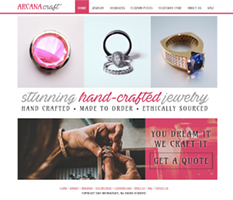 Editing your website is as easy as typing a letter!
To add text to your website all you have to do is type it into the easy word editor that looks and acts just like MS Word. (text editor example to right)
Add an image by simply clicking your mouse. Choose either your own images or from a selection of 1000 professional photos that are included FREE with your website.
10 Day Free Trial - Click Here To Start Your Site!


Try It Now For 10 Days Free!
ReadyWebsites is your best solution for getting your own

website on the internet, easily and affordably.
Invest just 5 minutes and see how easy it is to get your website online with ReadyWebsites - you'll be glad you did and proud of what you can do!
Click here to start building your website!